A new genre of parkour exhibition is currently surfacing online as Santa Parkour will went over the houses jumping, crouching, doing stunts and many more.
In a scheme to celebrate Christmas, a stuntman/exhibitionist  named Ronnie Shalvis dressed in a typical Santa Clause red coat, with black belt and pair of boots made various stunts shoot in different places such as roof deck, alley, railings, streets and even on rooftop.
As the stuntman perform the tricks, his action is accompanied by a musical score and special effects.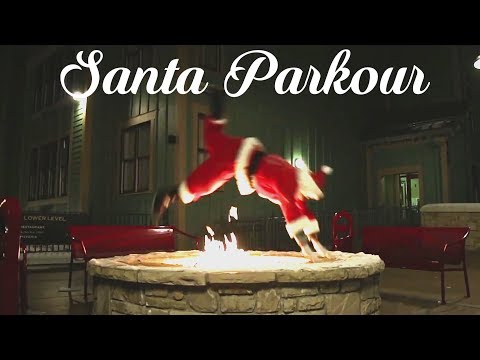 Parkour is a holistic training discipline using movement that developed from obstacle course training which includes running, climbing, swinging, vaulting, jumping, rolling and quadrupedal movement or crawling.
Nowadays, parkour is not just considered as sport or sort of enjoyment but also used in different entertainment and even introduced into films.
In the video, it is seen that the practitioner wearing Santa's outfit jump over the walls and also did back and front flips while running through the snowy road, walls and roofs.
The video uploaded last December 17, is now making rounds in social media, especially on YouTube where it hit more than  800, 000 views.
Photo Credit: YouTube Screenshot